History of New Zealand Gambling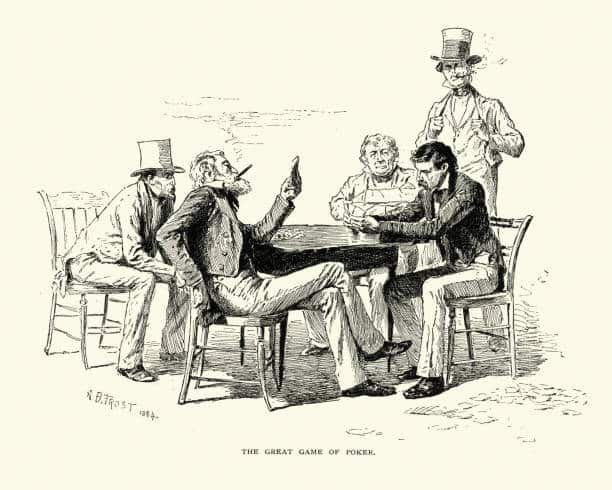 Gambling has a pious relationship with New Zealand. It has been an essential part of the culture and people's lives for hundreds of years. The native of the country, "Maori," didn't have gambling in their culture. It was Europeans who arrived in the 19th century and brought gambling along with them. In those days, kiwis used to bet on sports competitions and cards.
Nevertheless, betting on horse racing was very popular among the bettors. Today, people can bet on very various games and play casino games on their smartphones. In a nutshell, the gambling industry had an incredible journey in New Zealand. Let's dig deep into the gambling history of New Zealand.
Initial Days
New Zealand was first discovered by James Cook, a British explorer, in 1769. Thus, in the 1800s, many people from different European countries, mainly Great Britain, came and settled on this newly found island. Now since gambling had an impeccable connection with Britain, people brought gambling culture as well. Horse racing was one of the most popular sports in Britain, which also found massive fame in New Zealand. The first horse racing event was organised in 1835 in the Bay of Islands. People started betting on such events.
Apart from horse race betting, betting on cards also became popular among kiwis in the second half of the nineteenth century. These two are still popular forms of gambling in the lands of kiwis even today.
Betting on Horse Racing
As previously mentioned, horse racing has been a part of England's culture for hundreds of years. So they also brought this sport to New Zealand. When the first horse racing events organised in the 1830s in the country, people started betting on horses. It became popular among adults as they could have the extra fun of the sports and if they were lucky, they would make some money.
However, in the early years of the 20th century, the New Zealand government banned bookmakers from betting on sporting events. However, people could place bets by showing up to the race track. This changed in 1961 with the establishment of TAB (Totalisator Agency Board), which allowed players to place bets on all horses from any race track.
At present, New Zealand has over 50 horse racing tracks, and more than 3,000 races are organised each year. Along with England, horse racing has become an important part of New Zealand's culture.
Lotteries
"Art Unions" used to organise lotteries in the late years of the 19th century to raise money. They were regional affairs, but the New Zealand government renamed it the Golden Kiwi lottery in 1961 and made some changes in it. The Golden Kiwi lottery received a massive success until 1989. However, the introduction of Lotto in 1987 changed the whole scenario. It used to offer more selection of games and bigger prizes. Its success led to closure of the Golden Kiwi in 1989. It became massive among kiwis that in the next 15 years, over 65% of eligible citizens were playing Lotto regularly.
Until today, billions of dollars have been offered in lotto prizes. In 2016, a couple from the Hibiscus Coast won a jackpot worth $44 million, the biggest jackpot in New Zealand Lotto's history.
Pokies
Pokies are among the most popular gambling games in New Zealand. The term "pokies" is a short form of Poker machine, and this term is used for slot machine games in New Zealand and Australia. Pokie machines reached New Zealand in the late 1980s, and they were initially placed at hotels and bars. A few years late, they became part of casinos and were regulated according to the gambling act. At present, over 16,000 pokie machines are operated in over 1,500 locations in New Zealand.
Casinos
Gambling has had a long relationship with New Zealand since the 1830s, but the first land-based casino was started in 1994 – Christchurch Casino. The establishment of the casino brought table games to the gambling culture of the country. A few more casinos came into existence thanks to Skycity Entertainment Group, an Auckland-based company. This became an attraction for locals as well as tourists. Today, there are five major casinos in New Zealand, and four of them are owned by Skycity.
Major casinos in New Zealand:
Skycity Auckland
Skycity Queenstown
Skycity Hamilton
Wharf Casino
Dunedin Casino
Online Gambling
Online gambling was first introduced in the mid-1990s, and since then, it has witnessed tremendous growth. Players can place bets on horse racing and many other sports. In addition, they can play casino games such as poker, pokies, blackjack, roulette, baccarat, jackpots, lotteries, and many others.
In New Zealand, players have no restriction from using licensed online casinos. However, local casino providers cannot provide online gambling services according to the Gambling Act 2003. There are lots of offshore online casinos that offer reliable gambling services. They provide customised pokies, card games, table games, live games for kiwis and even offer NZD currency.
In 2019, it was announced that the government would review the Gambling Act 2003 to allow domestic companies to offer online casino services. In February 2022, it was also announced that state-owned Lotto plans to launch an online bingo platform in NZ