Mobile Casino Sites Comparison - 100% Mobile Friendly
Top 2 Mobile Casinos in New Zealand
| Rank | Casino | License | Score |
| --- | --- | --- | --- |
| #1 | | | 4.4 |
| #2 | | | 4.2 |
Best Mobile Casinos for July
KiwiGambler has ranked the top 12 mobile casino sites available for kiwis. We have thoroughly reviewed and selected the best online casinos available on smartphones.
Casino Room is deal for mobile devices
100% UP TO $1500 + 100 FREE + SPINS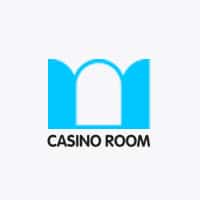 15 NZD

1 day

Neteller: 0-24 hours, Skrill: 0-24 hours, Card Payments 3-7 days, Bank Transfers: 1-3 days

x35B/35W

Accepted

10000 NZD

4 months ago
Be Aware: Depositing $15 at Casino Room, you'll have to wager $525
Spin Casino is 100% Mobile Friendly
NZ$1000 Deposit Bonus for the New Users + Weekly and Monthly Promotions at Spin Casino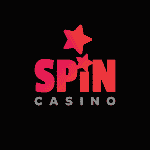 Be Aware: Depositing $10 at Spin Casino, you'll have to wager $700
ⓘ Advertiser Disclosure: All the online casino providers mentioned on our websites are affiliated with us. So, this influences our decision of placing casino operators on different lists. However, this would never affect our honesty and way of reviewing them. All the information, reviews, ratings, and bonuses of casinos are true to the facts. We never compromise when it comes to providing quality casinos to the Kiwis. Learn more about how we review casinos.
Overview Comparison
| Our Picks | Casino Room | Spin Casino |
| --- | --- | --- |
| Score | 4.4 | 4.2 |
| Payout Speed | 1 days | 1 days |
| Wagering | x35B/35W | x70B |
| Minim Deposit | 15 NZD | 10 NZD |
Our Mobile Casino Selection Process
We believe in providing the best mobile casinos to our readers. That is why we select the casino platforms keeping all significant parameters in our mind. Our team of experts has researched what an ideal casino should provide through its mobile counterparts and what players should look for. Following are essential things that we consider while selecting mobile casinos for kiwis.
Responsiveness
The first thing that plays a vital role in our selection process is responsiveness. Most casinos develop a website with a user-friendly interface and high-end graphics. Nonetheless, these things are crucial for mobile casino platforms as well. These things decide how responsive a mobile website or an app is.
We check how developers have optimized the website for mobile screens. We emphasize how all functions available on the website are placed in the mobile version of the casino. The design, presentation, interface, and features availability are essential factors that should be considered when choosing.
App Availability
While picking out the best mobile-friendly casinos, we always check whether a casino offers a dedicated application. All players have different preferences. Some prefer the mobile website, as it can be accessed from any device. At the same time, some choose the mobile casino app as it offers an intuitive experience considering the ecosystem of mobile operating systems.
Since iOS and Android are the most popular mobile OSes right now, we make sure to check if a casino offers an app for both or not. In our research, we also check the customer reviews of the apps so that our readers can decide whether they should use them or not.
Game Support
Another major factor that influences our selection process is the range of games available on mobile devices. FYI, not all games available on the desktop version are optimized for smartphones. Nevertheless, you would find all popular titles on casinos apps or sites for mobile.
Thus, we check the number of games available on mobile phones. In addition, we provide in-depth info about the availability of all famous casino games so that mobile casino players do not miss out on the fun.
Platform Support
As we said earlier, iOS and Android are the most used mobile operating systems, so we check how a casino performs on both of these platforms. In addition, we check if a casino app or website works fine or cause any issues on both iOS and Android.
A mobile casino may have different responsiveness on different platforms, so we strive to provide all information honestly.
Mobile Load Speed
Players prefer a casino that loads fast, so we make sure to check the mobile app or site's mobile load speed on cellular connections. In addition, we use tools like GTmetrix and Pagespeed insights to check how quickly a site loads.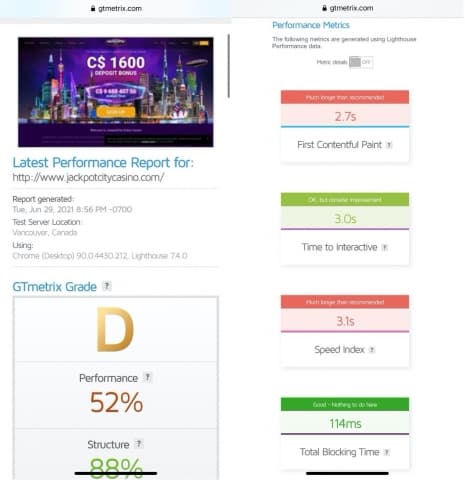 This makes the process of selecting casinos easier. Players can pick the mobile-optimized casinos that are suitable for them. Here's an example of how we check the mobile loading speed.
How To Use KiwiGambler to Pick the Best Mobile Casino
At KiwiGambler, we provide you with various mobile casinos that pass our selection process. However, if you are still unsure about picking the best mobile casino from our list, you can use our platform's advanced sorting and filtering options.
Filters
Payment Methods: If you want to use selected payment options on a casino, you can filter all casinos by payment methods and pick a perfect casino for you.
Game Types: Different mobile casinos have a different collection of games. You can select the casinos according to the game types.
No Deposit: Operators provide bonus offers on mobile casinos. Thus, you can check for a special bonus like the no deposit on KiwiGambler and filter the top mobile casinos.
NZD Accepted: For New Zealand players, it is best to use the casino that accepts NZD, and that's why KiwiGambler provides an option to filter casinos according to the accepted currency.
Sorting
Fastest Payouts: You can sort mobile casinos according to the payout speed. The casinos with the quickest payments will be shown at the top, and you can select the best for you.
Lowest Wagering: When you want a mobile casino that offers a bonus with low wagering, you can change the order of the listing with this sorting option.
Minimum Deposit: If you want to play with a lower amount, you can easily check the casinos with the lowest minimum deposit by using this option.
Differences Between the Mobile Casino Experience and Desktop Gambling
Sign-up Process
How you proceed with the sign-up process is different at mobile casinos and desktop casinos. This doesn't mean that each platform requires different information. Instead, the information required for the registration and the steps are the same, but the interface is different. For instance, a desktop website may show a popup window for sign up, while a mobile casino site will open a dedicated page for the same process.
Payments
Just like the previous element, there is no difference in the availability of the options. All popular payment options are similar on both platforms. The main difference is in the process. It is easier to input data on a computer than on a mobile phone. But mobile payments can be more secure, as mobile phones provide extra security functions.
Games
The catalogue of games available on a mobile casino can be different from those found on the desktop website. The collection on a desktop site is usually larger than mobile sites. However, all major operators provide all popular game titles on their mobile platforms, but some desktop games are still unavailable.
Pros and Cons for Each
Each casino platform has advantages as well as disadvantages. For example, a desktop enriches the gambling experience with a larger screen, exciting game collection, and faster loading time. But players cannot gamble on the go.
On the other hand, mobile casinos are available anytime, anywhere. Therefore, they give easier access to casino games. However, they may not offer a collection of games as large as desktops.
Mobile Casino History
First Casino Available on Mobile
The first mobile casino was launched in 2003. According to Wikipedia, the launch of The Mobile Lottery in the UK is said to be the first mobile gambling platform in the country. Gradually, many other countries legalized online gambling, and then more digital platforms opted to offer mobile casinos to their users.
Evolution of Mobile Gambling
The introduction of the iPhone in 2007 changed the mobile world completely. Apple launched App Store to download Apps developed by iOS phones. Android followed this step in 2009 and launched Google Play Store, from where users can download apps developed for Android. This encouraged casino operators to provide apps for mobile players. Slots, Poker, Texas Hold 'em, and many other games were available through apps.
History of Apps Vs Browser-Based
The first applications were introduced with Apple App Store in 2008. They were a revolution on their own, but multiple mobile platforms raised a problem for developers. The problem for developers was that they had to design separate apps for each mobile platform. That's when they came up with browser-based casinos with HTML5 support. This allows the players to access mobile-optimized casino websites regardless of what OS they use.
Native apps are simple, easy to access and offer a dedicated experience by optimal utilization of the frameworks offered by the mobile operating system. Nevertheless, they are more expensive for developers. On the other hand, web apps or browser-based apps were introduced in early 2015, and they can be accessed on all mobile platforms. They replicate the functionality of a desktop site for mobile screens and are a cheaper alternative to apps.
Tips For Gambling on Mobile Devices
Awareness is crucial when you play any form of gambling. Therefore, when you gamble on mobile devices, you need to keep a few essential tips in mind. They may not increase your chances of winning, but you will surely have a more qualitative gambling experience.
You need to check all quality casinos and select the best casino that offers a mobile-optimized app or site. In addition, it is important to choose a suitable device with an ideal screen size. Here are some crucial tips for gambling when you want to play at mobile casinos.
1.    Choose A Fast-Loading Casino
Always select a casino that loads quickly on a mobile phone. Whether it is an app or a mobile-optimized website, the loading speed should be fast.
2.    Have A Recent Device
When you wish to have an enriched gaming experience, it would be best to use the latest smartphone. Since recent devices have better screens and high-end specs, you can play all high-quality games without any slowdowns or lag.
3.    Stable And Fast Internet Connection
A mobile phone allows you to play pokies, blackjack, and other games anywhere and anytime. But you need to make sure that you have a stable and fast internet connection. Since you are playing real money casino games, you must have a strong mobile network or Wi-Fi. Most casinos have policies in place that protect you in case your connection fails in the middle of a wager. However, a good mobile connection ensures a smooth gambling experience.
4.    Larger Screen Is Better
Mobile phones come in different screen sizes, and a larger screen provides a better experience and makes it easier to use the controls.
5.    Choose A Casino That Has a Dedicated Mobile App
As we previously mentioned, some casinos offer mobile-friendly websites, and some provide a dedicated application. It would help if you opted for a casino with a mobile app to offer an intuitive experience.
Games Supported at Mobile Casinos
Pokies
Just like kiwis, players from all across the world love pokies, and that is why most slots from reputable game providers are available on mobile phones. Many operators offer apps only for mobile pokies. As a result, the collection of mobile slots is collectively large when you play at mobile casinos.
NetEnt, Microgaming, Playtech, and all major software developers optimize their popular games, such as Starburst, Book of Dead, Maga Moolah, and many more for mobile use. Thus, you will definitely find your favourite pokies on smartphones.
Live Dealer
Live casino games have become popular in the last few years. Live dealer games were developed for players who want to replicate the fun of playing with a real person in a real casino. With a live streaming camera tech, players can see other players or dealers on their screens. Webcams are used in live gaming. However, until recently, these games were not available for mobile casinos.
The integration of fast internet connections, front-facing cameras, and other high-end specifications have made this possible. Players can instantly play live dealer games. Evolution Gaming and other game provider strive hard to offer all popular games such as roulette, poker, blackjack, baccarat, and many others for mobile casino players.
Adding Shortcuts to Your Favourite Casinos
Casino apps are quick to access, but when you use mobile-optimized websites, you need to open a browser and insert a link every time. However, you can add the homepage of the casino website to the home screen as a shortcut. Here's how to add shortcuts to your favourite casino on your smartphone.
Step #1 – Open Mobile Casino Website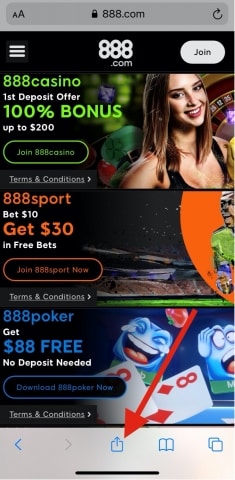 Open a web browser on your smartphone, and visit the casino website to which you want to add a shortcut.
Step #2 – Select Add to Home Screen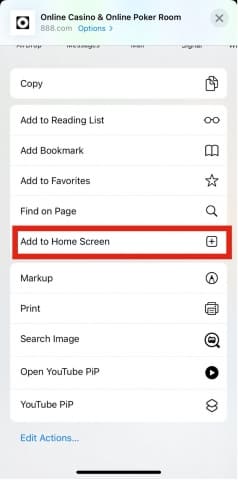 iOS Users: You need to tap on the share option (square box with arrow) shown in the bottom middle of the browser. Then, tap on "Add to Home Screen."
Android Users: Tap on the three vertical dots shown in the top right corner. Now, select "Add to Home Screen."
In some new Android phones, you need to select the menu button shown at the bottom and select "Add Page to." Now you can select "Quick Access" or "Apps Screen."
Step #3 – Rename the Shortcut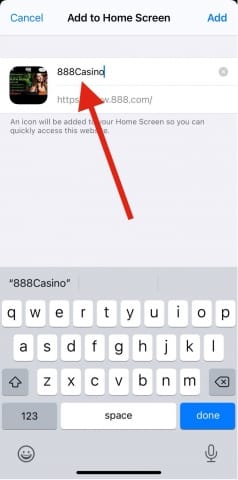 Now you can rename this newly created shortcut according to your needs.
iOS Users: Once you tap on Add to Home Screen option, you can rename the shortcut and then select the "Add" option at the top-right corner.
Android Users: When you select the option to add a site to the home screen, you see an option to rename the shortcut. You can also rename it after adding a shortcut.
Step #4 – Launch from Your Home Screen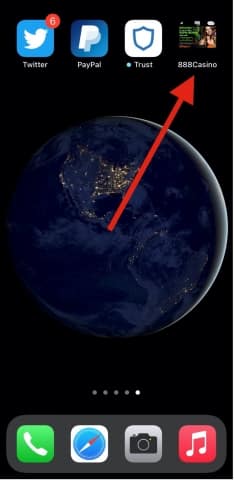 Now you are done. Navigate to your phone's home screen, and you will find an icon of your favourite mobile casino site there. Like an app, you need to tap it, and the website will open in the web browser.
Our Recommended Browsers for Mobile Casino Usage
iOS Devices (iPhone and iPad)
It is best to use Safari on iPhone and iPad to access your favourite online casino. Of course, since iOS 14, Apple allows users to set any third-party web browser as a default in iOS devices, but still, Safari offers the best gaming experience.
Android Phones
Google Chrome and Firefox are the best options on Android smartphones. We recommend using Google Chrome as it gives a desktop-like experience on mobile phones. In contrast, many people prefer Firefox as it is quick to load and has several in-built functions. These two are the best options.
For Both Platforms
Progressive Web Apps are the best options for both platforms. They don't require as much space as Android and iOS apps. They are 300 times smaller than Android apps and 500 times smaller than iOS apps. Plus, they can be installed on your smartphone regardless of what operating system it has.