10 Most Popular Cryptocurrencies in Online Gambling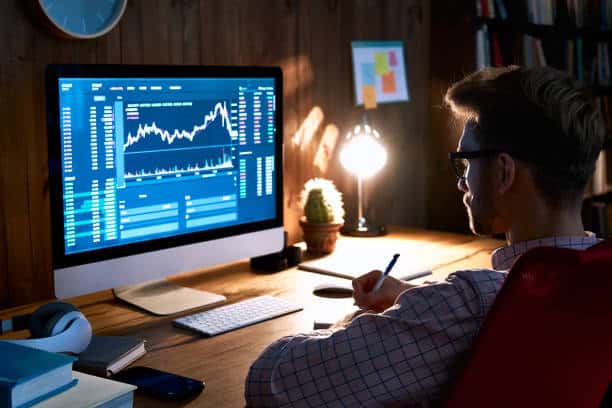 In the wide world of cryptocurrency, you have a lot of options. You can risk your investment in new crypto or go with a tried and true currency. However, you will want the most popular cryptocurrency when playing online gambling.
Below are the top 10 most popular cryptocurrencies in online gambling. You can use them at many of the top online casinos. Most online casinos will accept at least one of these options.
Bitcoin (BTC)
First and foremost is the currency that everyone knows. The one that started it all was first launched in 2009 on January 3rd. Bitcoin has grown by leaps and bounds in the 12 years since then.
Though it started as a relative unknown, it has grown to become one of the biggest cryptocurrencies today. Just three years ago, in 2018, the total worth of mined bitcoins rose above 100 billion USD.
This currency is the most commonly accepted in online casinos. If a casino only accepts one form of cryptocurrency it will more than likely be Bitcoin.
Ethereum (ETH)
While not as common on gambling sites as Bitcoin, Ethereum is a close second.
Since its launch in 2015, Ethereum's platform and cryptocurrency have both gained worldwide popularity. The currency is also referred to as Ether to distinguish the currency from the platform.
Unlike many blockchains, Ethereum is designed for more than cryptocurrency. One of the most well-known projects on Ethereum is NFTs or Non-Fungible Tokens.
Another benefit of Ethereum is one of its main focuses. Smart contracts allow for secure decentralized contracts.
When using Ether to gamble online, look for casinos that offer free spins on sign up to get the most out of your gambling.
Litecoin (LTC)
This cryptocurrency was launched in 2011 and is a fork of Bitcoin. As a fork, it shares many features with Bitcoin. However, there are a few things that make them separate cryptocurrencies.
One of the major differences is the cap on tokens. Litecoin is capped at 84 million tokens as opposed to Bitcoin's cap of 21 million tokens. This is one factor in the difference in value between the two.
Litecoin is the last of the big three that are most commonly accepted at online casinos. The rest on this list will be accepted but on fewer sites. Additionally, they may have limited options.
XRP (Ripple)
XRP is the cryptocurrency of the Ripple network. It has been in circulation since 2012. Similar to Ethereum and Ether, the names are often seen as interchangeable. XRP works a little differently from other cryptocurrencies like Bitcoin. This is due to the way Ripple works.
XRP is not mined like other cryptocurrencies are. Instead, a certain number of XRP tokens are released each month. This release rate is managed by a smart contract.
This cryptocurrency is transferable at a much faster rate because of its validation method. Ripple uses a selection of validators to speed up the process.
Bitcoin Cash (BCH)
BCH, or Bitcoin Cash, is one of the more recent cryptocurrencies. It is another fork of Bitcoin that was launched in 2017. This cryptocurrency was split from Bitcoin with the intent to increase the block sizes. This resulted in faster transaction processing.
This increased processing speed makes it ideal for online gambling. Capitalize on these speedy transactions with a fast payout casino so that you never have to wait long.
Bitcoin Cash is not as popular as its source currency for a couple of reasons. One potential reason is as simple as the name. It is easy to get BTC and BCH confused. Not to mention, Bitcoin Cash is not as well known as Bitcoin.
Monero (XMR)
Next on the list is Monero. This crypto was first launched in 2014. While other cryptocurrencies can be great at providing privacy for their users, Monero is designed for privacy.
Where other currencies record transaction data on the blockchain for all to see, Monero does not. Transaction data is still recorded on a blockchain, but the details are hidden to maintain privacy for Monero users.
This anonymity does come with some drawbacks. Because users can keep such a good seal on their identity Monero has been associated with illegal sales. This does mean that it is a common currency for online gambling in countries where it is not legal.
Dash (DASH)
Many cryptocurrencies have experienced a lot of changes over time. Dash is no exception. It was launched in 2014 and was originally known as Xcoin. The currency was later known as Darkcoin before going with Dash a year after it launched.
Dash is another currency that focuses on privacy though it is not as well known for this purpose. Instead, it is known for being a good option for everyday transactions. This is due to its low fees and quick validation speeds.
This makes it a great currency for use at online casinos and gambling.
Dogecoin (DOGE)
This cryptocurrency is famously named for a popular meme about a Shiba Inu. It was launched in 2013 by Jackson Palmer and Billy Markus. Despite its humorous nature, it is still a quality cryptocurrency.
Much of its popularity today comes from the fact that crypto miners can mine Litecoin and Dogecoin at the same time. It is also still popular because of support from public figures such as Elon Musk.
The currency is based on some of Litecoin's features which is why it makes a good currency for online gambling.
Stellar (Lumen)
This second to last crypto is Lumen on the Stellar platform. Stellar Development Foundation (SDF) launched Stellar in 2014. The founder of SDF, Jed McCaleb, also co-founded Ripple. Stellar is an open-source platform, unlike Ripple.
As a cryptocurrency, it is fairly standard. What sets it apart from big currencies like Bitcoin is its validation system. Rather than have transactions validated by every node, they use a select group of trusted nodes to validate. This is similar to Ripple in some ways.
You won't see Stellar used in as many online casinos as the currencies above, but it is still fairly common.
Tether (USDT)
Last on the list is Tether which was launched in 2014. It was first named Realcoin. Tether is one of the bigger stablecoins. Tether and other stablecoins attempt to keep their value around a specific number. In the case of Tether, it is one USD.
Because of this, Tether is a highly reliable cryptocurrency. This makes it ideal for online gambling since you don't have to worry about the value changing. Online gambling with some cryptocurrencies can be a double risk when the value changes often.
Aside from its position as a stablecoin, Tether is rather average in the cryptocurrency world.
Conclusion
Cryptocurrencies can be a great way to play online casino games for a variety of reasons. Often these reasons differ based on the currency. Be sure to evaluate which currency best fits your needs when gambling online.
Every one of the above currencies is great for online casinos. You will be able to find quality casinos that accept each of them. In general, the higher on the list, the more likely you are to find a casino that accepts that cryptocurrency.
References